This is Part II on the lesson series on flash. If you missed part I, go here to read it first. All of these lessons will also be available on the resources page.
Now that we have an understanding of the Terminology let's look at the various modes. These will vary from camera to camera and flash to flash, but for the most part these are pretty universal in how they work. As always I highly recommend sitting down with your camera, flash, and the respective owners manual. Play with them. Experiment. Press lots of buttons and see what happens. Most flash units have a wide array of custom settings. There are simply too many for me to try and explain here. It would be confusing and crazy long. That's where your owner's manual comes in so handy. In the back will be a list of the custom functions and what they do. So take a look at that.
High Speed Sync – I bet there were a few of you when reading the section on sync speed that were saying "nuh-uh, I can sync at any shutter speed, I have high speed sync." You are correct. On many modern flash units there is a feature called high speed sync (HSS). This allows you to shoot at 1/1000th or 1/2000th of a second and still sync your flash. It does this by emitting a continuous pulse of light instead of one quick burst. That way the flash is firing the entire time the shutter is opening and closing. There are a couple of drawbacks to this. In HSS you actually loose power (about 1 stop), because there are lots of short little bursts instead of a continuous one, it limits some of your creative options (more on that in a bit), and it can kill your batteries faster.
Front Curtain Sync – This is the standard operating method or default setting on flashes. In this mode the flash begins emitting light as soon as the first shutter curtain opens.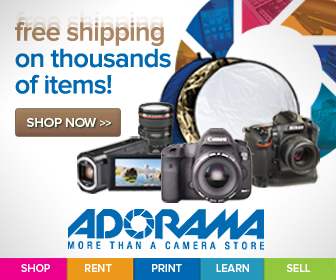 Rear Curtain Sync – This setting fires the flash after the second shutter curtain (or rear) begins to open. This mode is generally used to convey motion. It will generate a light trail behind a moving subject. This mode is not available in High Speed Sync as the flash is constantly emitting throughout the shutter duration.
Slow Speed Sync – This is used in conjunction with long shutter speeds (1/10th 1/4th, etc). It allows more of the surrounding natural light (ambient) to be recorded by the sensor. The flash fires a short duration burst to freeze the subject. This allows for a more balanced look in the lighting. It helps eliminate the very dark or black backgrounds that you get with flash photography.
TTL / E-TTL Mode – This is the automatic setting for the flash. The computer in the flash will calculate how long of a flash duration is needed to correctly expose the subject. It does this by gathering exposure information through the camera lens, distance to the subject by way of the autofocus system, aperture, shutter speed, and ISO information from the camera, flash head angle, flash zoom position, and finally, from reflected infrared light off the subject. The difference between E-TTL and TTL is the camera body. Not all have the same ability to communicate with the flash. Just about all modern DSLR cameras can do E-TTL now.
Manual Mode – You control the flash output manually. Power ranges will look like this: Full, 1/2, 1/4, 1/8, 1/16, etc. More capable flash units will allow you to set levels in between. It's up to you to decide how much power is needed given the ISO, aperture, and distance to subject. If you were paying attention you would notice that I omitted shutter speed. That was not a mistake. More on that later!
Fill Flash Mode – Some cameras have a specific fill flash mode. This will fire the flash even when there is plenty of available light. It's helpful in harsh lighting conditions such as noon sun, in an open field, on a cloudless day. Fill flash will help eliminate harsh shadows. More on this in a following section.
Red Eye Reduction Mode – As mentioned before red eye occurs when the light from the flash illuminates the retina. In dim light (like when you would want to use your flash) the iris is wide open to allow more light in. While it reacts to changing light quickly it's nowhere near as fast as your flash. That's the reason light from a flash is so blinding. Your iris is doing it's thing allowing you to see in low light when all of a sudden, BAM! Large amount of light. Because the iris wide open the retina can be seen more easily. Red eye reduction mode effectively fires the flash multiple times. First a burst to blind your subject, forcing the iris to close down, and a second to light the subject before the poor confused iris has a chance to react and open back up. Naturally, this slows everything down and creates a sizable delay from the time you press the shutter button to the time you are actually taking a picture. It also limits your creativity since you can't use it with slow speed sync, high speed sync, or rear curtain flash.
Multi Mode – This mode fires the flash in many bursts. The number of bursts and their firing rate (frequency) can be varied. When shooting in this mode the camera shutter stays open the entire time. If you've ever seen a photo where a person is running and you see 10 of them, this is the mode that was used. It's also used in very high speed photography, stopping a bullet in mid flight for example. This mode requires a lot of experimentation and the results can be mixed. There's little in the way practical application for this but it can be fun to play with.
Can't wait for all of the series? Get all of the information and so much more in the e-book See The Light -Understanding Digital Photography. Now available in the iTunes Book Store!